There are many things you should do in life, but drinking these 5 popular cocktails should definitely be high up that bucket list.
Cocktails are very popular summer drinks which can spice up any event or party! Top cocktails that certainly need to be included as 'most popular' include classics like Martini, Manhattan, Mint Julep and Mai Tai. Other cocktails that are very 'now' include Bloody Mary, Long Island Ice Tea, Daiquiri, Tequila Sunrise, Cosmopolitan, Bahama Mama and more! Read on to find out more about each one as you discover the Top 5 Most-Popular Cocktails!
1. Martini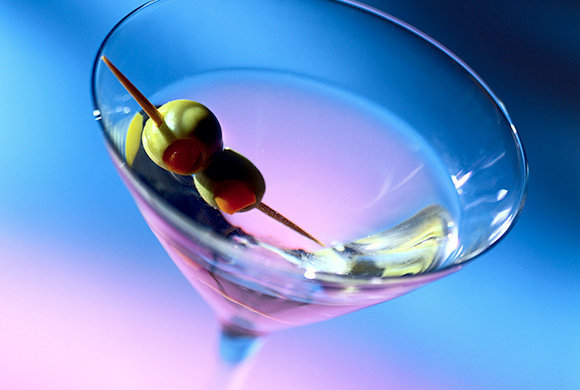 The Martini is one of the oldest classic cocktails. It is a mix of gin and vermouth which over the years has become one of the most popular alcoholic beverages. HL Mencken Martini said that it was "the only American invention that is perfect as the sonnet" and EB White called it "the elixir of quietude." This favorite drink of James Bond should be served with an olive or some lemon peel, depending on preference.
How to prepare: Pour gin and dry vermouth into a mixing glass for cocktails (shaker) with ice cubes, shake it well and pour into chilled cocktail glass. Garnish cocktail with green olives or twist of lemon peel.
2. Manhatten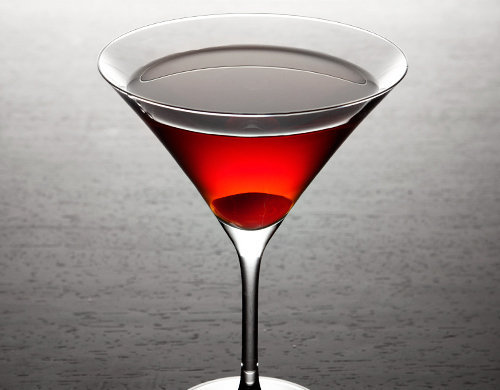 The Manhattan is another mandatory classic on your cocktail list. Historian and specialist for cocktails, David Wondrich, said that this cocktail originated at the Manhattan Club in New York City in the early 1870s, where it was invented by Dr. Iain Marshall for a banquet hosted by Jennie Jerome. This is one of everyone's favorite cocktails due to its simplicity, strength and urban image that it carries. It has an attractive pink appearance, which is why ladies often choose the Manhattan.
How to prepare: In a tall glass, pour sweet red vermouth, Rye or Canadian Whiskey and Angostura bitters. Gently mix. Strain and pour over ice into a chilled glass, then garnish with Maraschino Cherry and serve straight up.
3. Mai Tai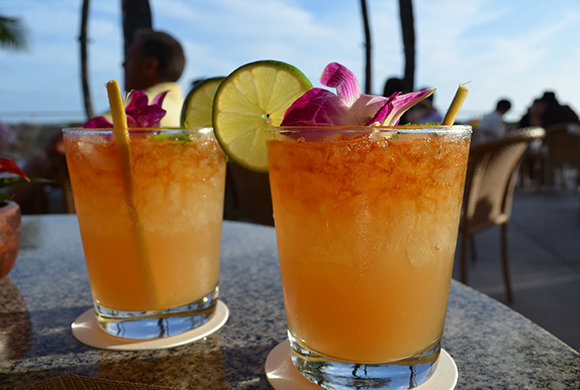 "Maita" in Tahitian means "good", and the cocktail itself dates back to 1944. Mai Tai's taste delicious and are a very popular cocktail for all lovers of rum. For its preparation there are two kinds of rum used.
How to prepare: Pour crushed ice, bright rum, gold rum, Orange Curaçao, Amaretto, Grenadine and lime juice into a shaker and stir well. Pour the drink into a big glass and garnish with pineapple or maraschino cherry.
4.  Long Island Iced Tea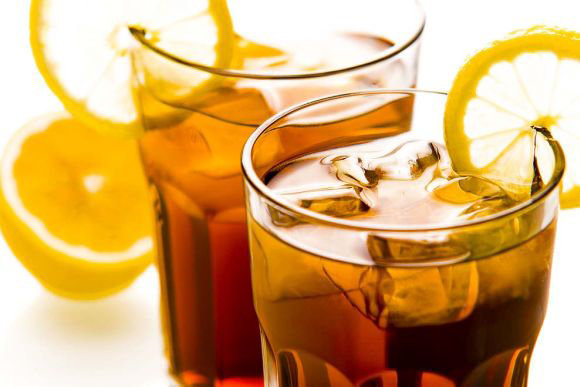 Long Island Iced Tea does not actually contain tea (Camellia sinensis) as suggested by the nae. This refreshing summer cocktail is made from equal parts of four types of alcoholic beverages: Vodka, Gin, Tequila and Rum. You will also need Triple Sec, Coca Cola, Lemon juice and ice. Coca Cola and lemon juice give this cocktail the refreshing taste of iced tea.
How to prepare: Put ice in a tall glass and then pour all the liquor, in no particular order. Then , add Triple Sec and lemon juice. Fill the glass with Coca-Cola. Garnish with a slice of lemon and a straw. That's it.
5. Cosmopolitan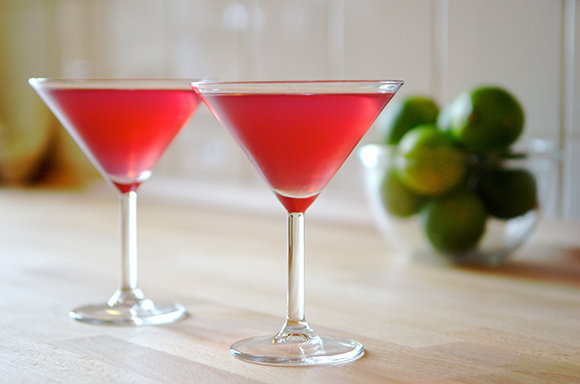 With it's beautiful rose color liquid served in a martini glass, a Cosmo gives a lady everything she needs – power, strength, femininity, quality and class. Dating back to 1927, their popularity has grown primarily due to the TV series Sex and the City, where it becomes the favorite drink of Carrie Bradshaw and her friends. Today, the Cosmopolitan represents a modern, urban and feminine cocktail.
How to prepare: Vodka, Triple Sec, Cranberry juice and freshly squeezed Lime juice. Add all ingredients into cocktail shaker filled with ice. Shake well and double strain into large cocktail glass. Drinks should have a nice bright pink color. Pour into a martini glass and decorate with a lime wheel.
There you have it! Now drink up, have fun and enjoy!